RVA-FT-01 - Swivel Foot Pad 16A, 22.5A, 32 Systems (front & rear jacks)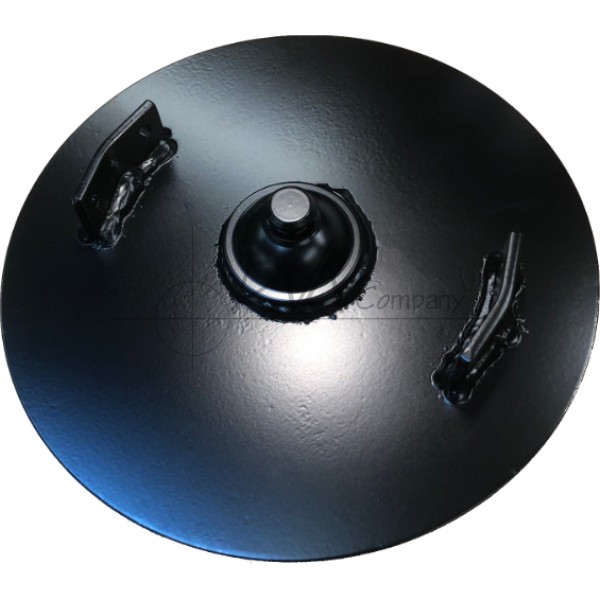 Part# RVA-FT-01
Description:
This is a swivel foot pad for the front and rear jacks cylinders for 16a, 22.5a, and 32 RVA leveling systems.
This pad replaces all previous versions of the jack pads for the 16a, 22.5a, and 32 systems.
This is an upgraded universal design that is 10" in diameter and 3/8" thick as compared to the previous 8" diameter, and 1/4" thickness.
Previously being 1/4" thick allowed the pad to sometimes start to fold on softer surfaces, increasing the thickness to 3/8" reduces the chance of this occurring.
Previous pads were only 8" in diameter in which the smaller footprint allowed the jack pads to break through some surfaces.
This increased diameter to 10" allows for less a likely event of breakthrough at the contact point. This is do to the increased surface area the pad is contacting, spreading the load across a greater area.
Replaces:
J0912-09-01
j0914-39-01
j0916-17-01
The state of California requires that this warning be posted for people purchasing products that reside in California.
WARNING: Products may contain one or more chemicals known in the State of California to cause cancer and/or birth defects or other reproductive harm. For more information, visit www.P65Warnings.ca.gov